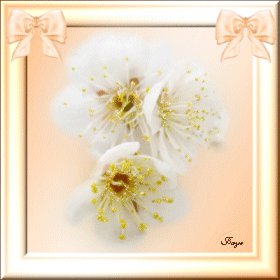 glitter-graphics.com
Let Me Tell You How
Constant and abiding love,
His love for, you and me,
We'll see His blessed face,
And we'll leave it never.
Just trust Him, every day.
Keep your faith so strong.
One day, you'll see gates of pearl.
A hundred million perfect years,
Where time will all erase.
Yes, it will be so glorious to see.
His love, for you and me,
We'll see His blessed face,
© 2004 by Joan Clifton Costner
This poem may be used in its entirety, with credits in tact,
for non-profit ministering purposes.
Poetry And Other Materials On This Site Can Be Freely Used For Christian Bible Centered Non-Profit Ministries And must Remain Unchanged In Any Way. All Other Purposes Are With Permission Only. You May Make Requests At "treasurebox18@yahoo.com" All my poems with stories are both real and fictional designed to illustrate a biblical truth. All Rights Reserved. Please Include Site Name And Link Back To This Blog. Thank-You.