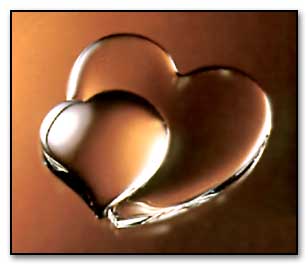 MY TEARS
Thou tellest all my wanderings: put thou my tears into thy bottle Psalms 56:8
A bottle of tears - who can tell where they've been,
of the stories they'd tell, and what they have seen.
Wandering, wandering, years upon years
some filled with pleasure, some choked with fears
and into the bottle of God they go
and mingle together so only He'd know.
How strong the squeeze on my heart,
that moved them from there to my soul.
And how wise the almighty who moved them;
but what is the plan? What's the goal?
He was aquainted with grief,
and we just didn't want to see
so we hid as it were
our faces from him
while he died broken hearted for me.
His soul shed tears for Laz'rus
And Jerusalem tore at his heart.
yes I'm sure that he wept as he hung on the cross
and the dagger of sin rent the veil sure apart
Are his tears also there in the bottle with mine?
Does he suffer again when I weep?
Do my tears add again to His sorrow
Are the tears in the bottle that deep?
But how silly to think that my weeping
could somehow be compared to the grief,
of the one who became ugly sin in my place
To do that would make me a theif!
So again let me hear the sweet music
Say! what does it do to my soul
And how the Eternal moves 'round in my heart!
binds up my wounds - Makes me whole
Then someday - the mystery ended,
We'll be in that wonderful place
Like the good book so graciously tells us,
He'll wipe all the tears from our face.
Poetry On This Site Can Be Freely Used For Christian Bible Centered Non-Profit Ministries And must Remain Unchanged In Any Way. All Other Purposes Are With Permission Only. You May Make Requests At "treasurebox18@yahoo.com" All Rights Reserved