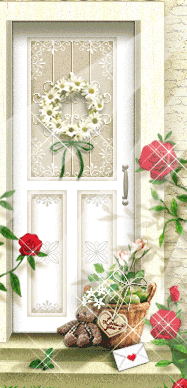 The Door

Author Unknown
Door of hope for sinners poor,
Here the hopeless may draw nigh;
Jesus bids them stay no more,
And receives them graciously.
He that will may enter here;
Find in Jesus' pierced side
Shelter from each rising fear.
Door of pardon for the vile,
Here the vilest enter in,
Find the fruit of Jesus' toil
Full atonement for their sin.
Door of peace, yea, peace with God,
Sinners may adore and bless —
Peace, the fruit of Jesus' blood;
Peace, the fruit of righteousness.
Door of heaven, there saints shall raise
Loud hosannas swelling high,
And in gratitude and praise
Poetry On This Site Can Be Freely Used For Christian Bible Centered Non-Profit Ministries And must Remain Unchanged In Any Way. All Other Purposes Are With Permission Only. You May Make Requests At "treasurebox18@yahoo.com" All Rights Reserved